It was an emotional week for the USA and the rest of the world. How could fear and ignorance win? These were my first thoughts, with tears in my eyes.
It is the perfect time to pause for a moment. But only briefly. Very briefly. And then to take a deep breath and stand up!
I can't rule the world and I can not end all the wars out there. But I can take responsibility. Here and now. Responsibility for my life, my family and my direct environment. I can decide, not to be put down by all these bad news, crisis and wars. I can decide to stay strong and clear in my visions. I can decide to make my statement, that I truly believe in love and in the people. Every single bad occasion, that wants to pull me back, will leave me stronger and even more determined! Always.
That is why I write about 3 tips to cheer you up today:
That is what we need right now. Maybe because we feel devastated by the vote and opinion of other people. Maybe because the days are cold and wet and dark outside.
1. Write a snailmail
Take your pen and a postcard or a piece of paper and write down some nice lines. It is an old trick, I know, but I promise you it will work. Everybody loves to find a postcard or a letter in between all the bills. That makes double happiness! While you write down your thoughts for someone you like, you will smile and the same will happen when the receiver of your note will read it! Magic. Easy, fast, very effective!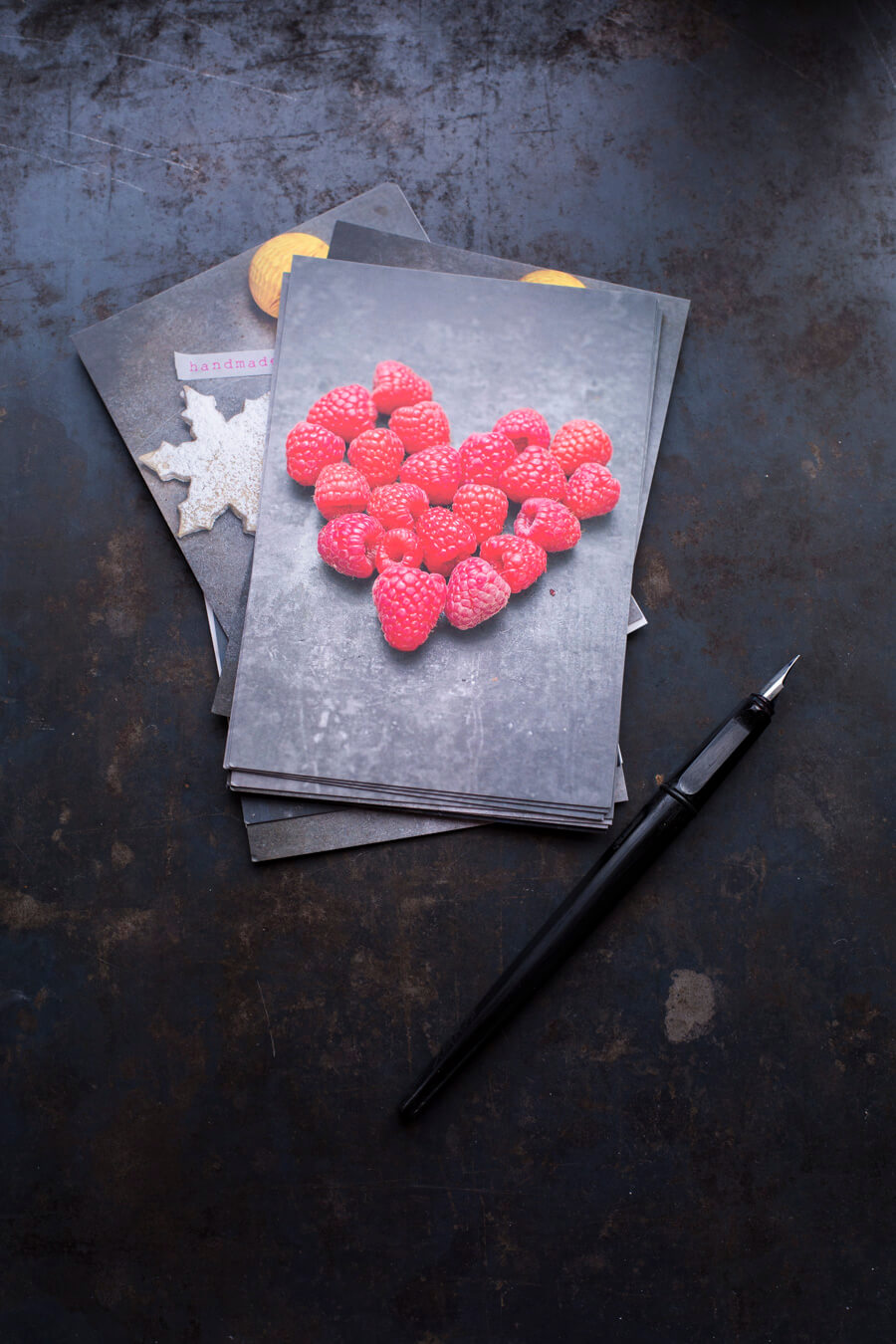 2. Energy-Balls
Step into your kitchen and make a batch of Energy-Balls. These little things are real savers, trust me!
For  30-40 pieces:
1/2 cup fine spelt flour
1/2 cup spelt semolina
1 cup ground almonds
4 tablespoons quinoa
1 cup cashew nuts,chopped
1/2 teaspoon cinnamon
1 Vanilla pod, seeded
1/2 cup maple syrup
2 tablespoons cocoa butter, or butter melted
3 dates
1/4 cup apple juice
shredded coconut, cocoa, sugar / cinnamon…to roll the balls in
Roast the flour and the semolina in a pan, until it gets golden. Put it aside in a large bowl. Roast the almonds, quinoa and cashews until golden brown and add to the flour-semolina mixture. If you are lucky enough to have a food processor, go ahead and blend everything together. If not, just cut the dates as small as you can and knead all ingredients together.
Start forming small balls and roll them in shredded coconut, cocoa, sugar and cinnamon.Keep them refrigerated, they won't last long anyway, because they taste to good!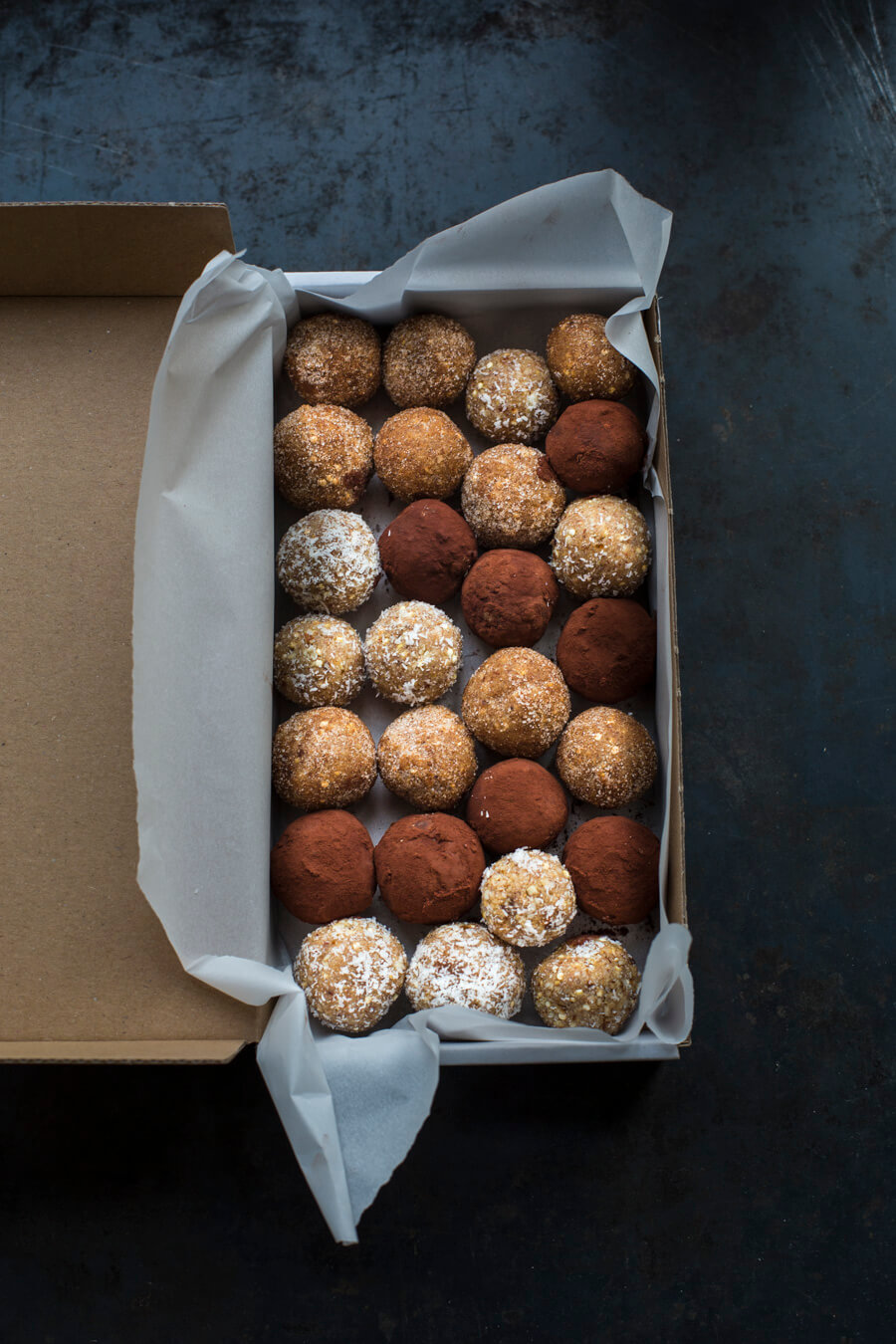 3. Wrap nicely
In our specific case to cheer you guys up, it is essential to wrap away at least half of the batch. In a nice box, a paper bag or a beautiful jar, just let it look nice! Because we all know, that we eat as well with our eyes, right? And yes, now you take your personal note and tag it to the Energy-Balls, wrap everything up together and off it goes. To a dear friend or just the person who needs it most right now. It works, for sure! You will feel much better, and this little smile inside you, that pops up when you think about the face of the person that gets your surprise – priceless! And psst, keep some of the Energy-Balls in your own fridge ;-)
So what do you do to cheer you up? Do you have a recipe that makes you instantly happy? Some tunes you always need to dance to? I would love to hear about it!